Your Spring Break List as you #WanderOutYonder
It's springtime in BunGeo, and we're here for it.
Your BunGeo spring-break essentials include: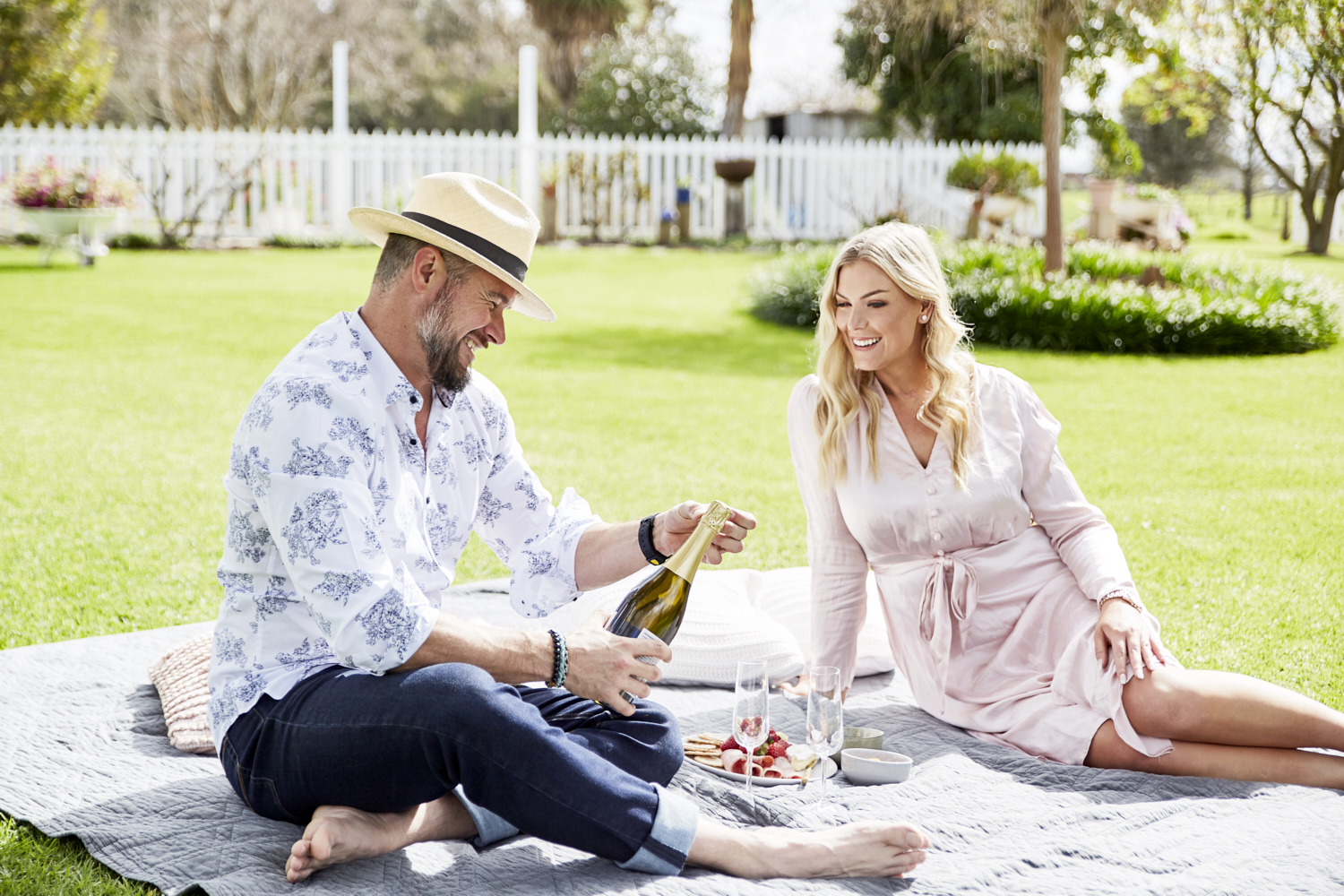 Find Old Fashioned Romance

Take a spring-break with the one you love. Find a slower pace at a gorgeous, historic B & B, farmstay or beach-side option in BunGeo. In our opinion romance isn't all about 5 star butler service or a luxe day spa. It's eating breakfast in bed in white fluffy robes, it's reading a good book, shoes off, on a sofa together, it's sitting in a peaceful garden drinking tea and eating homemade biscuits and truly talking, it's playing a game of boules with loving banter and wine, it's a sunset swim when there is no rush to get to dinner. Book now! 
Bunbury Wine Wander

Get Urban Wine Wandering! The Bunbury Wine Wander is a self-guided wine-tasting experience designed for groups of friends to explore the bars and restaurants of the city on Saturday 7th November. Eleven Geographe Region wineries will pair up with eleven Bunbury venues and create a series of  "pop-up" bars serving tastings of three different wines each. Wine Wanderers receive a wristband ticket, a wine glass, and a map showing the venues – all in easy walking distance of each other. Food isn't included in the ticket price, but all the venues will have delicious options on offer. Ticket prices are $55 each with a limit of 350 tickets.

On Sunday, jump in your car and hit the wineries of the Geographe Wine Region on the Geographe Alternative Wine Trail – spring is all about new wine releases.

For other fabulous spring BunGeo Eat & Drink events click here. This spring you can also support the LGBTQ community on the inaugural Bunbury Bar Bash (14 November). DAFAQ Entertainment, Beyond A Hug and Perth Gay Social Club is rolling out the first quarterly instalment of Bunbury Bar Bash with FantaSea, which is a Bar Crawl through Bunbury's CBD.
Don't Drive, Ride

As the weather clears up, its time to breathe in the outdoors. The best way to tour our region is on a bike. Hire a bike and grab a coffee from Melo Velo in Bunbury and ride Lescheanult Inlet loop. Alternative, pick up a Rediscover Street Art Map and wind your way through the city in search of regional Australia's largest collection of street and public art. Next, head for the hills and hit our awesome MTB trails. Find more BunGeo Cycling and MTB options here. 
Wildflower Walk

Hidden north of Harvey, the Wildflower Walk is a must find this spring.  In addition to a plethora of wildflowers, the 1.4 km loop walk will reward you with breathtaking views over the Harvey Dam and beyond. Located on Honeymoon Road, north of Harvey.  Our other favourite BunGeo wildflower locations include Manea Park (Bunbury), Crooked Brook (Ferguson Valley), Wellington Discovery Forest, Karak Red Trail (Collie), Ironstone Gully Falls (Capel), Sandhills Walk Trail (Donnybrook), the Racecourse Flora Reserved (Balingup) and the Condinup Reserve (Boyup Brook). Click here for the Best Places to Find Wildflowers in BunGeo.

In early spring, our formal gardens are also bursting with colour.
Let Creativity Bloom

From Donnybrook's The Colour Exhibition to evenings spent making pottery and drinking wine – BunGeo's array of art and culture events will keep you occupied this Spring. As we are thirsty to expand our mind and old fashion skills, the workshop is your new must-do event.  Try wreath making at The Green Depot, create your own artwork masterpiece with a glass of sparkling in hand at Brush and Bubbles by Bloss at Saint Aidan's, or learn about 20th Century Movements in Art at the Collie Art Gallery.  The highlight art event this spring will be BRAG's Iluka Visions 2020.
Find Blue Lakes

It may be too chilly for a bikini, but the turquoise waters of Black Diamond, Stockton and Brockman lakes with still take your breath away. Pack a picnic or order a local gourmet hamper and spend the day waterside. Or, if you up for some invigoration, take the plunge.
Find Sporting Event Action

Relinquish the Event Drought. Despite COVID, there are still plenty of events on offer this spring in BunGeo. Find Sporting Action with the Vestrum Women's Fun Run, Tour of WA Road Cycling, True Grit WA 2020 and Round Four of the Open Water Series.
Orchard Insta Love

Orchards in the Harvey region are dripping with oranges in early spring. Climb the Big Orange at Harvey River Estate (open from 1 October) for the best views. Then head further south to the Donnybrook-Balingup region to see fruit trees bursting with stunning white and pink fruit blossom. Your Insta account will love you.
So #wanderoutyonder in the Bunbury Geographe.
BunGeo x